Back to top
News and Announcements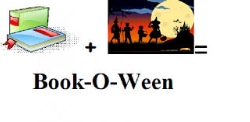 THURSDAY BOOK A WEEN OCT 31st

THURSDAYS BOOK A WEEN

Tomorrow for the book-o-ween parade, Kindergarten and First grade will start the parade at the PLC and come through the elementary hallway to pick up each class. We will then go up to the middle school hallway to show off our book characters! Middle school will be lined in the hallway at 8:40 to cheer on our Book a Ween Parade. K-5 teachers, after we will parade through the middle school hallway, we will exit through the deck doors and walk around the field where the parents will be. Parents please park in the regular parking and walk to the field by 8:30 am.

SEE YOU ALL TOMORROW!